About This in Belize
This Retreat is designed to give participants a full week into a state of detox: spiritually, physically and emotionally. Your retreat will give you inspirational reconnection with source through the healing modalities of Yoga, Kambo and Bufo.
---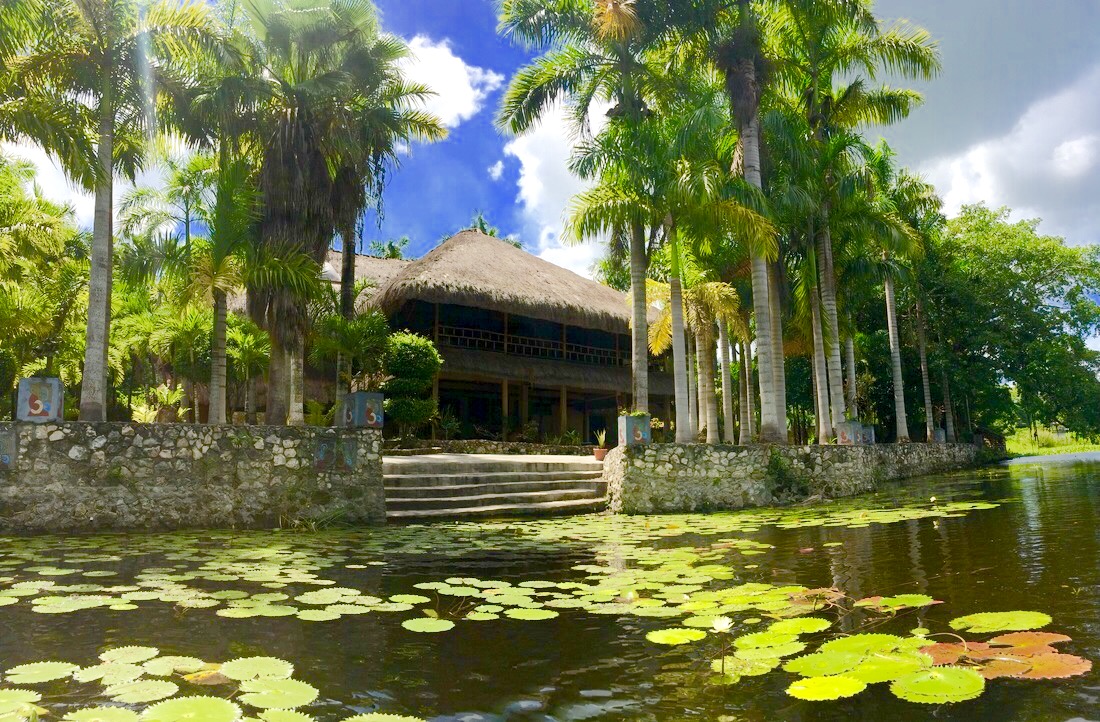 What to Expect:
Guided Yoga Classes 1-2 times a day
Immersion with Nature & Disconnect from social media and stress
Connect with new meditative concepts encouraging more peace in your daily life
100% Full Vegetarian Diet and Juice detoxing
Community connections for personal growth
Finding inspiration through nature & yogic philosophy
Relaxing and detoxing both mind, body and spirit
Detox with Kambo
Reconnect with Source with Bufo
Partaking in a Sattvic weekend, encouraging high vibrational practices
Enhancing your spiritual growth and or taping into your true nature.
What's Included:
6 night Lodging at The Mayan Garden
Airport Pickup & Drop-Off for Out of town arrivals
Access to Yoga Studio, Gym, Pool, Gym, River Kayaking and Sauna
5 Guided Yoga Classes
1 Kambo Ceremony
1 Bufo Ceremony
2-3 100% Vegetarian Chef Prepared Meals per day & Juicing
Day Trip 1: Yoga at Mayan Ruins
Day Trip 2: Buffalo Safari
River Night Safari Tour
1 Group Sauna Session
1 Deep Tissue Massage
Community Movie Night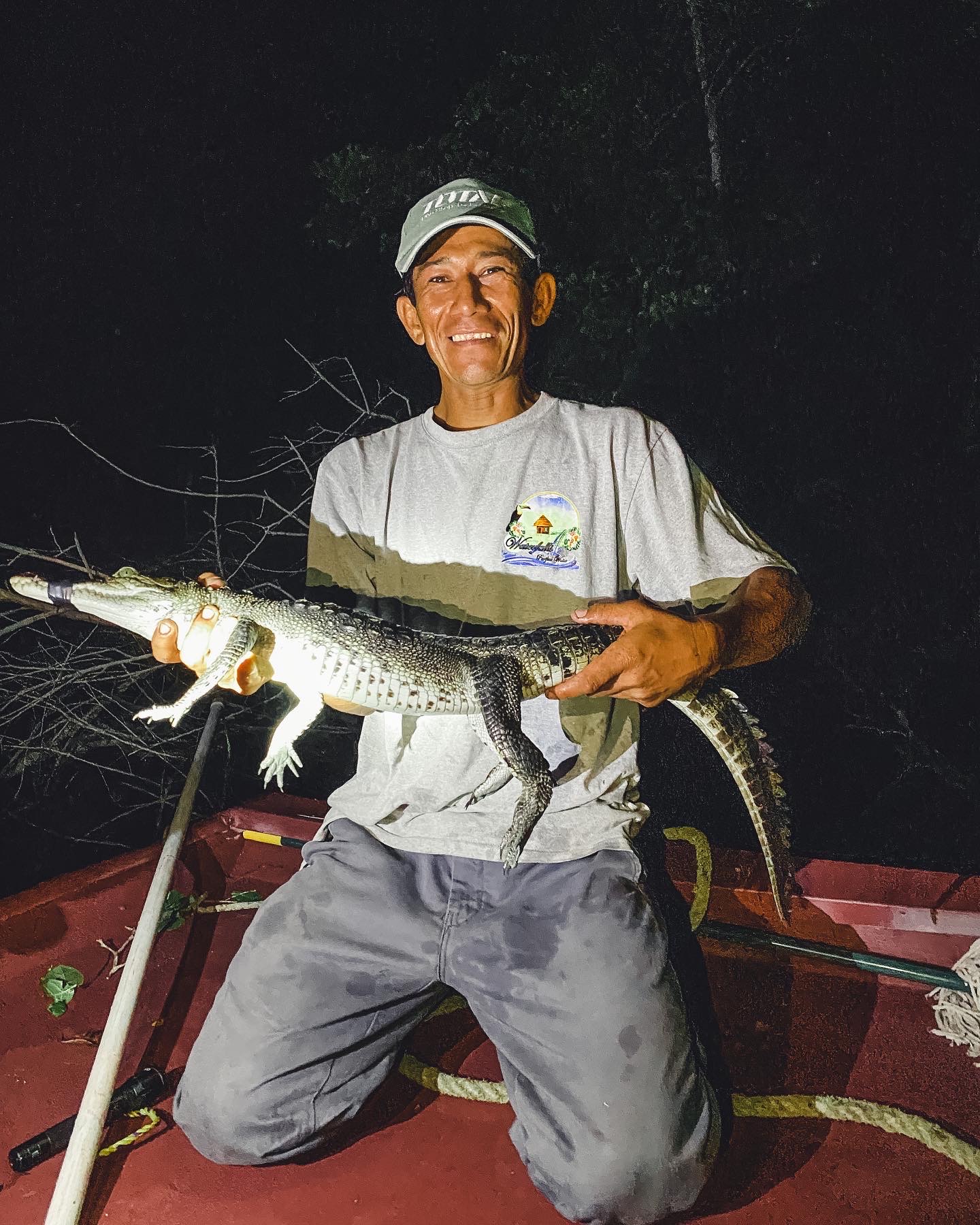 River Night Safari
Encounter the true night life ! As the river sleeps, more wildlife awakens! You will have the chance to discover wildlife like crocodiles, bats and more. If you are lucky you may even spot a jaguar!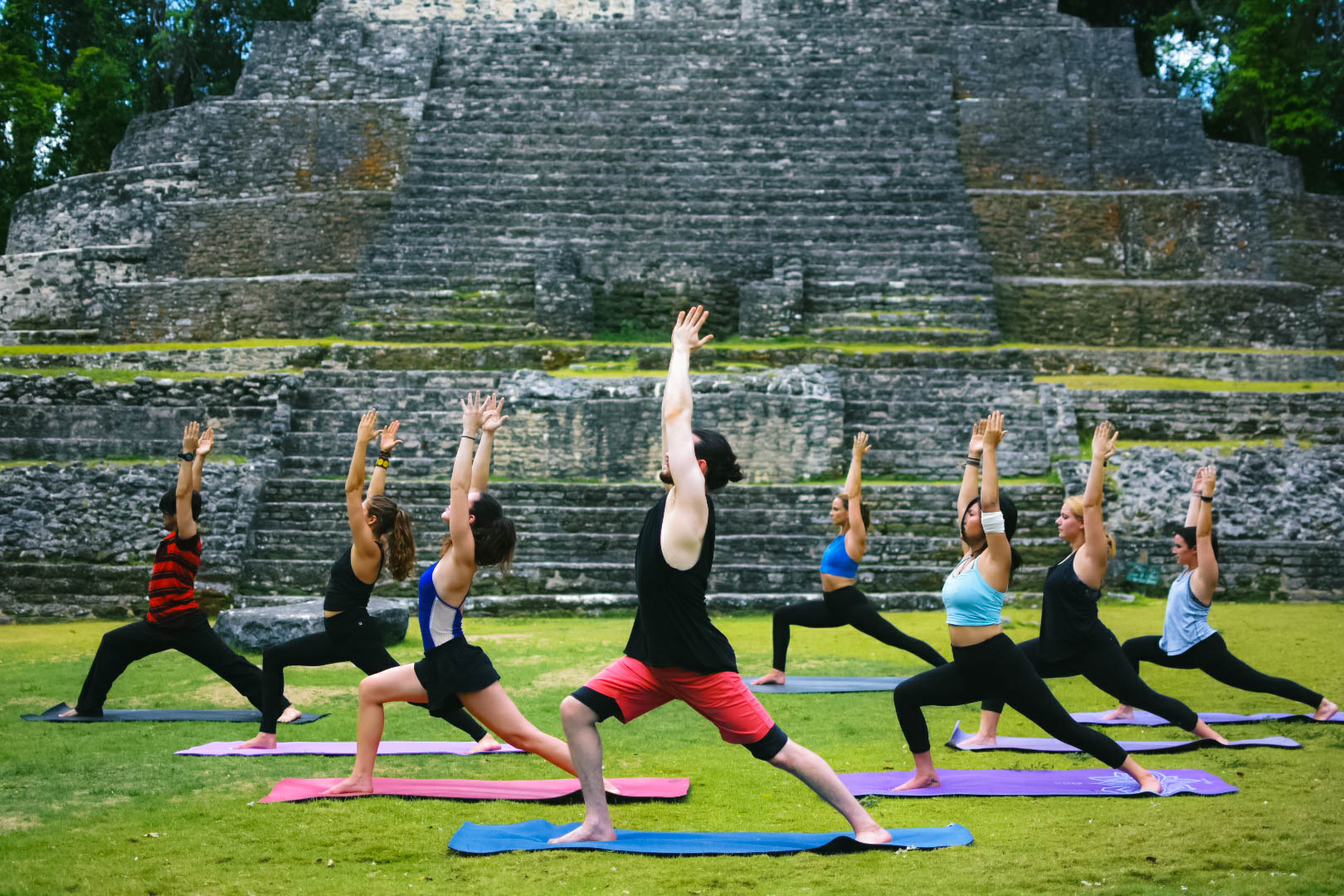 Yoga at The Mayan Ruins
Take a day trip to visit the ruins and if weather permits, we'll enjoy yoga and meditation! By lunch we'll have a picninc lunch and a boat ride back to the Mayan Garden.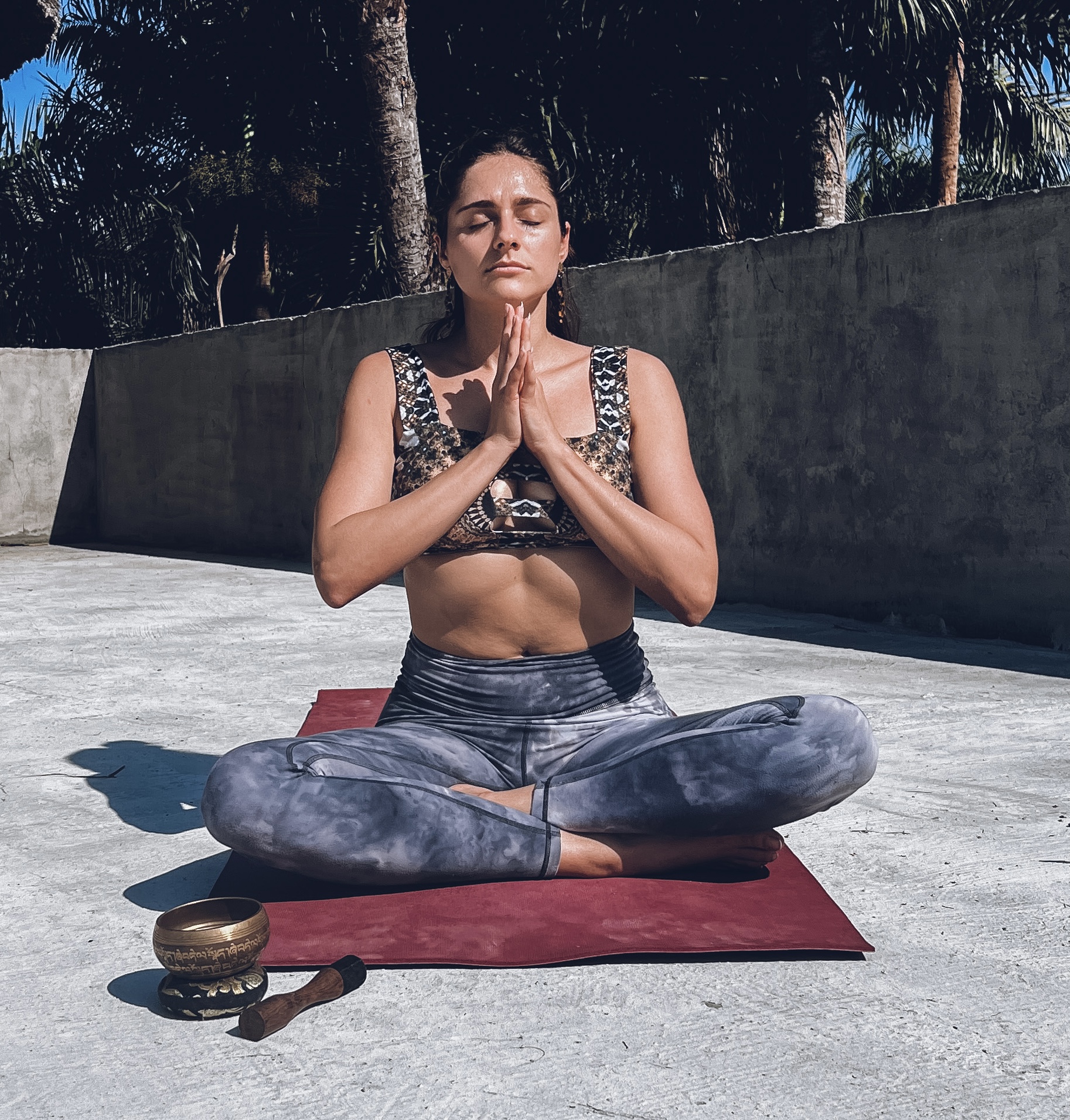 Yoga Teacher & Retreat Guide
Elizabeth
acquired her 200hr YTT certification from Hoi An, Vietnam, and has practiced for over 5 years, She has been practicing Ishaya's Ascension Meditation for over 5 years+, is educated in Nutrition Sciences & Biology. She will be teaching your yoga classes, meditation classes and guiding you through the whole of the retreat with an integration of yogic philosoph with a foundation of ascension practices that encompass the whole embodiment of getting in touch with your true nature and or to deepen your personal growth in spirituality.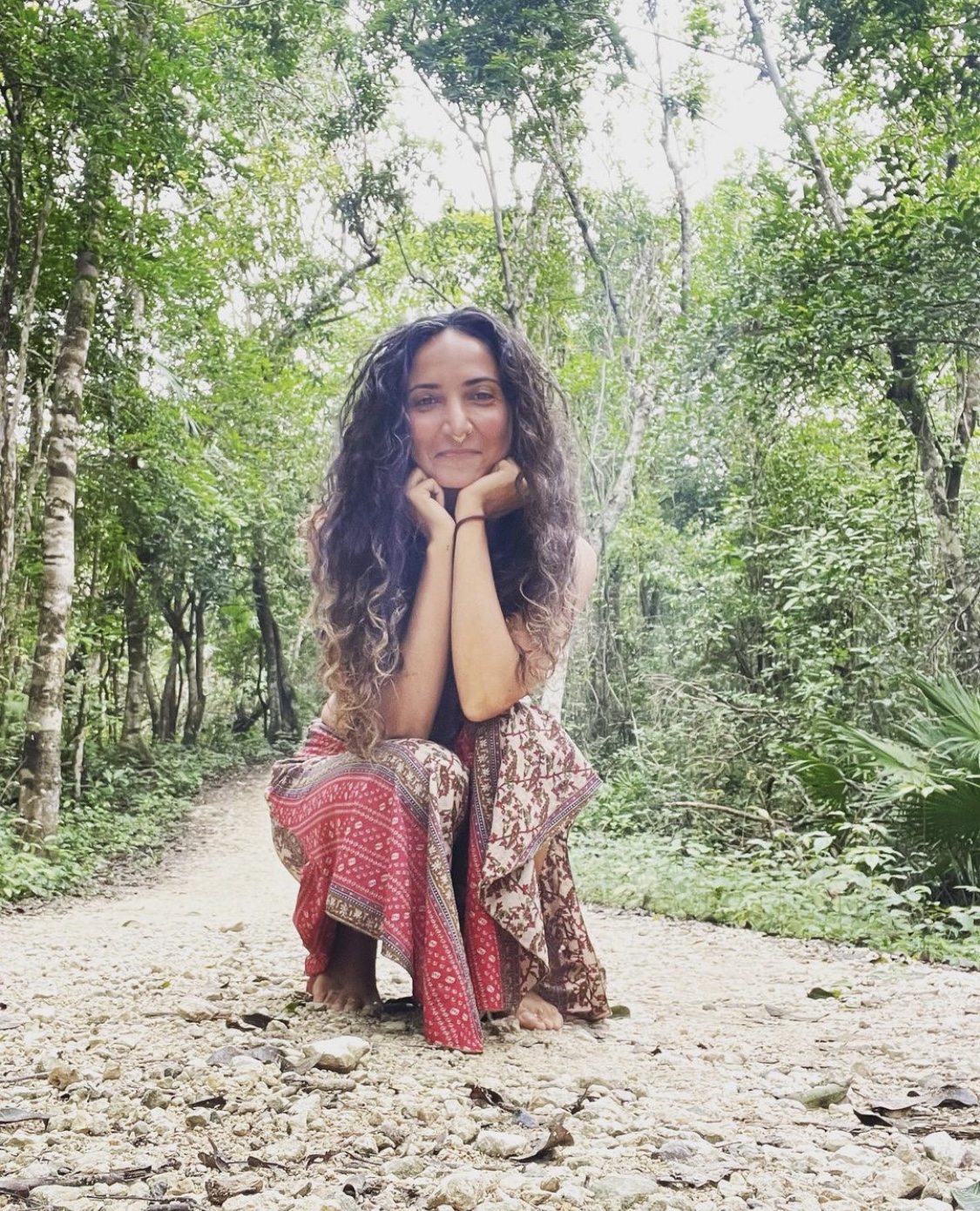 Kambo & Bufo Practicioner
Sonia
Originally from NYC, this Iranian "medicine woman" has come to encounter the beautiful medicine of both Kambo and Bufo some many years ago. In her own spiritual journey she has left the concrete jungle of New York working as a registered nurse and has found herself in the jungles of Central America, where shares the healing powers of Kambo and Bufo, now taking the path as a "Medicine Carrier", "Medicine Woman" and or "Kambo and Bufo Practitioner".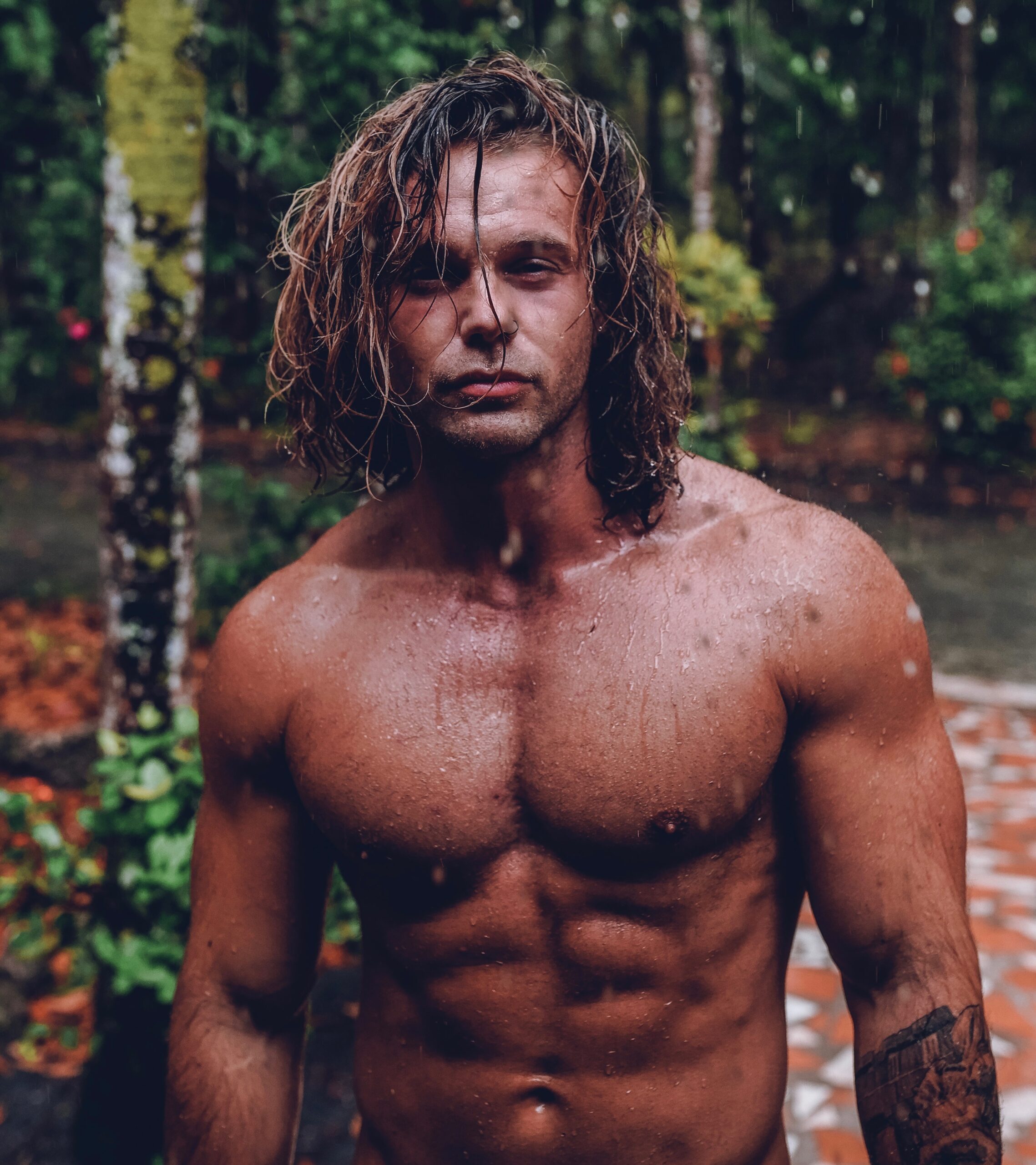 Retreat Coordinator
Cameron
a certified Fitness Trainer, 200hr Yoga Instructor and an Ishaya's Ascension Meditator. Cameron is a world explorer, that embodies the essence of flowing with the grace of life, his character is both calm, energizing and motvating. He can be both the life of the party or the calm of the storm. His willingness to also be a helping hand has allowed him to grow and thrive as our retreat coordinator; he will be here to help coordinate the itinerary of our retreat, making sure it moves smoothly, allowing you to enjoy your retreat with ease knowing all is taken care of!
April 20th 2023Thursday-Retreat Arrivals

April 21, 2023Friday- 1st Day of Retreat

April 22, 2023Saturday-2nd Retreat Day

April 23, 2023Sunday-3rd Retreat day

April 24, 2023Monday-4th Retreat Day

April 25, 2023Tuesday- 5th Retreat Day

April 26, 2023Wednesday- Departure Day
Retreat Package Shared Room
$2,175 USD per person
6 night stay at The Mayan Garden with retreat inclusions
---
Retreat Package Private Room
$2,295 USD per person
6 night stay at The Mayan Garden with retreat inclusions
---
For a drop-in day retreat, weekend retreat, or a shorter retreat, please inquire: info@themayangarden.com
Phyllomedusa Bicolor (the giant leaf or monkey frog), otherwise known as "Kambo" is a natural vaccine derived from the waxy secretion on the skin of the green tree frog that lives in northwestern parts of the Amazon jungle and is used traditionally by the indigenous tribes of Colombia, Brazil, and Peru as a medicine and spiritual aide. Kambo has a range of traditional and potential therapeutic applications, both medical and psycho-spiritual. Commonly described as an 'ordeal medicine', the secretion is known for its powerful emetic or purgative effects. Despite its initial unpleasantness, kambo is widely sought out to revitalize body and mind.
Possible Benefits of Kambo
Research conducted since the 1980s has shown the chemical makeup of kambo to contain short chains of amino acids, known as peptides, that affect gastrointestinal muscles and blood circulation as well as stimulate the adrenal cortex and pituitary gland in the brain. While there are no clinical studies that definitively back up kambo's efficacy, the properties of kambo peptides suggest it may be a promising treatment for the following conditions: Depression, Migraines, Blood circulation problems, Alzheimer's and Parkinson's disease, Vascular insufficiency, Organ diseases, Cancer, Fertility problems, Deeply rooted toxins, Chronic pain, Addiction to opiate or prescription painkillers, Fever and infections, Negative energies (traditionally known as "panema")
How is it administered?
Kambo is applied to the participant through making quick small burn mark openings on the skin referred to as "gates". As the medicine is administered onto the gates, it enters the lymphatic system and not the bloodstream. One gate is administered first to introduce the medicine into the system and to gauge the participant's reaction. After a few minutes, more may be applied to however many gates have been opened or to the participant's needs. Generally anywhere from 3-8 gates may be applied on the side of arm, inside ankle, spine or where both intuitively agree upon.
What does it do?
Some of the initial onsets of kambo may be increase in heart rate, temperature, perspiration, shivers, nausea and dizziness. Blood pressure may also rise or fall dramatically. Some may experience swelling of lips which wears off post ceremony. After some minutes sitting with the medicine, the body will begin purging the water and expelling blockages and toxins that may be stored energetically and physically down to organs and to the cellular level. Kambo involves a deep physical and energetic cleansing that can be an intense but manageable experience. It is required to consume a large amount of room temperature water (2-3 liters) at the procession of the ceremony in the presence of the facilitator. This assists the process in order to flush the lymphatic system, liver, kidneys, gall bladder, and other organs.
How long is it?
The whole ceremonial process can last 2-3 hours which may include meditating, breathing techniques, Hapé etc. However the purging session can last anywhere from 15-30 min. Recovery and integration is generally quick within 45-60 min and participant can drive and carry on with regular functionality same day. Your experience may feel enhanced following the kambo purge. You may feel great physical strength, sharpened senses, and heightened mental alertness. Desirable after-effects like these may take a day to materialize or they could be immediate. They also tend to include a consistently elevated mood, increased physical and mental energy, decreased stress, and enhanced focus.
Bufo aka Bufo Alvarius is a toad species where 5-MeO-DMT is devried from. 5-MeO-DMT is a naturally-occuring entheogen that is found in several species of plant, and most popularly in the venom of the Bufo alvarius toad. Also known as the Sonoran Desert Toad, Colorado River Toad, Bufo, and El Sapo/Sapito. 5-MeO-DMT is a relative of the classic psychedelic DMT (dimethyltryptamine), and like DMT it also induces an intense experience when ingested. Typically, it is smoked as a powder or dried plant material. Many find that smoking Bufo venom produces a stronger experience than taking 5-MeO-DMT alone. The dried venom of the Bufo alvarius toad contains both 5-MeO-DMT and another psychotropic substance known as bufotenin (5-HO-DMT), and so the Bufo experience is different from a pure 5-MeO-DMT or a "DMT Trip" experience. Although some 5-MeO-DMT-containing plants have a history of traditional use, there is no evidence of any indigenous Bufo alvarius practices. Modern ceremonies using either 5-MeO-DMT plants or Bufo alvarius venom are growing in popularity, and are used for healing or spiritual purposes.
Effects of Bufo Alvarius and 5-MeO-DMT
5-MeO-DMT is a potent naturally-occurring entheogen. Its effects can kick in around 15 seconds after smoking it, and 5-MeO-DMT produces an intense and sometimes overwhelming psychedelic experience. Although it is over within about half an hour, people describe experiencing an overpowering ego-dissolution that often leads to a feeling of being connected to everything in existence. The psychedelic effects of smoking Bufo venom typically last about 15 minutes, and will totally subside after around 40 minutes. The usual psychedelic "afterglow" may last a few more hours, or weeks following the session.
Healing with Bufo Alvarius and 5-MeO-DMT
As a profound and intense entheogen, Bufo toad medicine has the therapeutic potential to treat a number of conditions such as depression, anxiety, and opioid addiction. Bufo experiences are primarily sought out for personal development reasons. Seekers hope that the powerful mystical experience brings them the complete ego dissolution and the release of old traumas.
RECEIVE 10% DISCOUNT
---
---
Use Discount code: EARLYBIRD10
Expires: February 28th, 2023
Traveling to Belize
What to know
All travellers, both vaccinated and unvaccinated, entering Belize through the Philip Goldson International Airport from other countries ARE NOT required to present a negative COVID-19 test.
Fly into International Airport in Belize City: Philip S. W. Goldson International Airport