5 Best Countries to Retire in Central America
February 7, 2023
Retirement is a time when people finally get to relax and enjoy the fruits of their labor. It's a time when they can travel, spend time with their loved ones, and focus on their hobbies and interests. For many people, retirement means relocating to a new place, one that is peaceful, affordable, and offers a good quality of life. For those who are considering retiring abroad, Belize is a country that offers many benefits.
Belize is a small country located in Central America, between Mexico and Honduras. It has a unique culture, a diverse geography, and a friendly population. For retirees, Belize offers a tropical paradise, with crystal-clear waters, lush jungles, and vibrant wildlife. It also offers a low cost of living, tax incentives for retirees, and a comfortable lifestyle. Here are the top 10 benefits for retiring in Belize:
1. Low Cost of Living
Retiring in Belize is an affordable option for many people. The cost of living in Belize is significantly lower than in the United States, Canada, or Europe. According to Numbeo, the cost of living in Belize is around 25% lower than in the United States. This is mainly due to the lower cost of food, housing, and utilities. The Mayan Garden Senior Living Community located in Belize, has all-inclusive rates as low as $2,775 USD per month.
2.Tax Incentives for Retirees
Belize has a program called the Qualified Retired Persons (QRP) program, which offers a number of tax incentives for retirees. The program provides retirees with a tax-free income, a waiver on import duties for personal and household items, and a tax exemption on real estate property. This makes it an attractive option for retirees who are looking to save money and reduce their tax burden.
3. Beautiful Beaches
Belize has some of the most beautiful beaches in the world. With its tropical climate and crystal-clear waters, Belize is a beach lover's paradise. The country's coastline is dotted with cays, islands, and lagoons, making it a perfect place for swimming, snorkeling, and sunbathing. Retirees can spend their days exploring the different beaches and cays, or simply relaxing and soaking up the sun.
4. Friendly People
Belizeans are known for their hospitality and friendliness. They are proud of their country and eager to share its culture and history with visitors. Retirees will find it easy to make new friends and become part of the community in Belize. This is especially true for those who choose to retire in a small town or village, where neighbors are often close-knit and supportive of each other.
5. Beautiful Scenery
Belize is home to a diverse geography, with lush jungles, rolling hills, and pristine beaches. It is a place of natural beauty and diversity, where retirees can enjoy a variety of landscapes and landscapes. Whether they prefer to spend their days exploring the rainforest, visiting caves and waterfalls, or simply strolling along the beach, Belize has something for everyone. The Mayan Garden Senior Living Community in Belize, is known for it's exceptional jungle garden scenery, giving residents an nature immersed living experience.
6. Affordable Health Care
Belize has a well-developed health care system, with a number of modern hospitals and clinics that provide affordable health care services. The cost of health care in Belize is much lower than in many other countries, which makes it a great place for retirees who want to save money on health care expenses. The Mayan Garden Senior Living Community, offers it's resident private medical care with medical faculity available on-site 24/7.
8. English Speaking Country
Belize is an English speaking country, which makes it an attractive destination for retirees who want to settle in a place where they can easily communicate with the local population. The country's official language is English, and the majority of the population speaks it fluently, making it easy for retirees to get by without having to learn a new language.
9. Great Climate
Belize is known for its tropical climate, which makes it a great place for retirees who want to enjoy warm weather all year round. The country is located near the equator, which means that it has a warm and humid climate that is perfect for retirees who want to escape the cold and snowy winters of their home countries.
10. Thriving Expat Community
Belize has a thriving expat community, which makes it a great place for retirees who want to connect with other like-minded individuals. The country is home to many expats from around the world, who have come to enjoy the beauty, culture, and lifestyle of Belize. This makes it a great place for retirees who want to make new friends and enjoy a social life. The Mayan Garden Senior Living Community offers a close knit comunity of a select few of up to 24 residents. You can expect plenty of privacy and just enough community for the comfort of your own preference.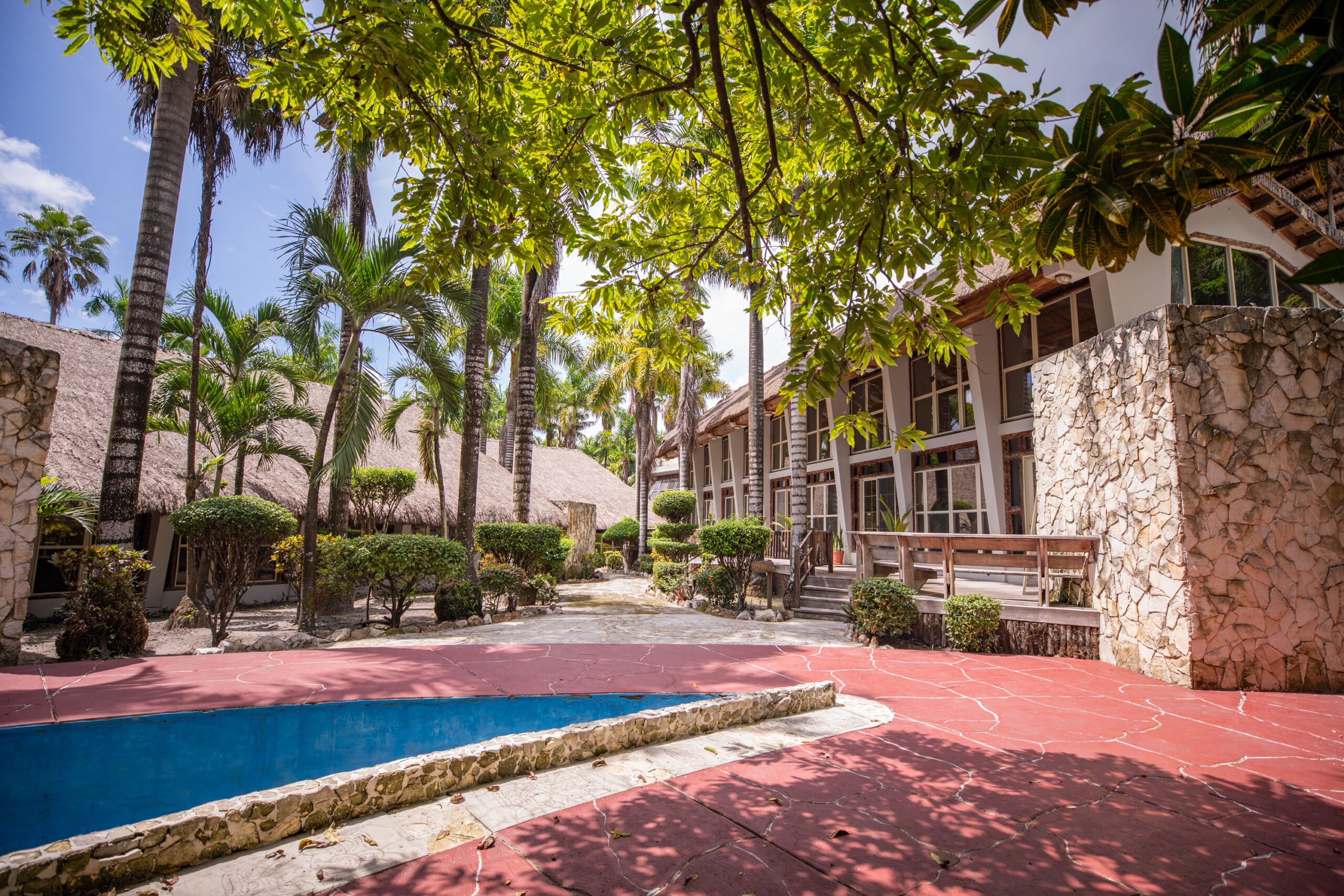 Retire in Belize at The Mayan Garden
The Mayan Garden, located in Belize, C.A. is great place to start your retirement to Belize. This Senior Retirement community is exclusive for up to 24 residents. We affer affordable retirement with an wholesome and enriching lifetstyle.