Senior Living Retirement
JOIN A SMALL 24- PERSON COMMUNITY LIVING IN PARADISE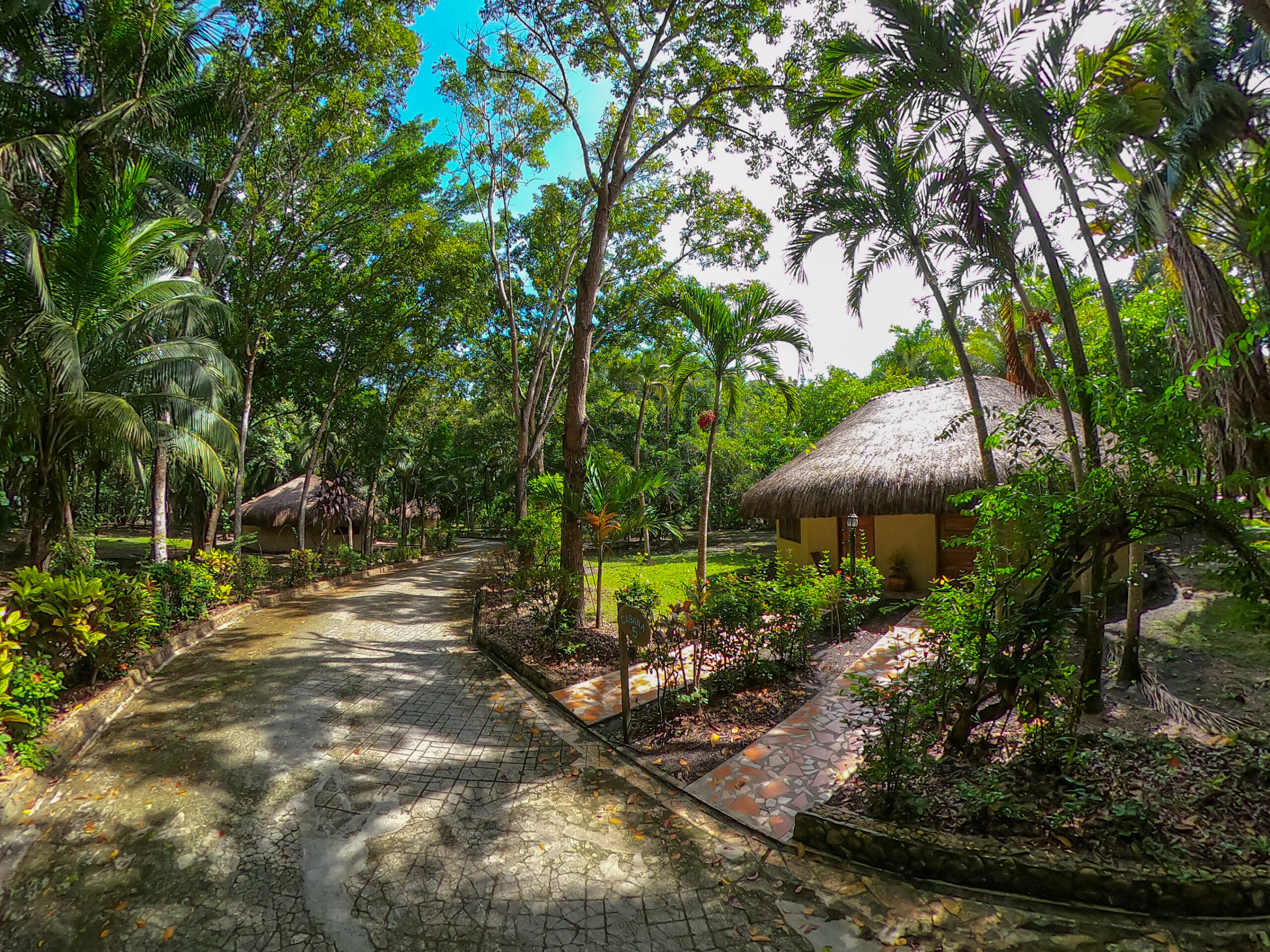 For immediate questions: residents@themayangarden.com

---

+1 337-426-0131
The Mayan Garden
An exclusive retirement community for residents age 50+, located in the English-speaking country of Belize, C.A., a perfect tax haven for retired expats. Our exclusive community can only accept a max of 24 residents to join and live within the 20-acre residential property. We are Situated in a natural setting with access to numerous conveniences and amenities, we offer our residents a comfortable, easy-going yet high-quality lifestyle. We pride ourselves standing at #1, in providing exceptional service to both our residents and visitors at The Mayan Garden, making them feel at home and genuinely cared for. Our community is designed to offer an independent way of life with many benefits and services to enrich, support, and enhance your retirement experience for active seniors. Additionally you can expect our private community to be made up of like-minded individuals focused on tranquility, longevity, relaxation, nature, and spiritual growth. The Mayan Garden is family-owned and run with a mission to provide affordable retirement housing and a wholesome, enriching lifestyle.
A Family-Owned Company
"Our Mission is to Offer Affordable Retirement Housing With a Wholesome Enriching Lifestyle."
Independent Living
For those seeking a dynamic community immersed in nature that offers the best in premium experiences, services and amenities, our independent living option can help you focus on what truly matters: Living your best life.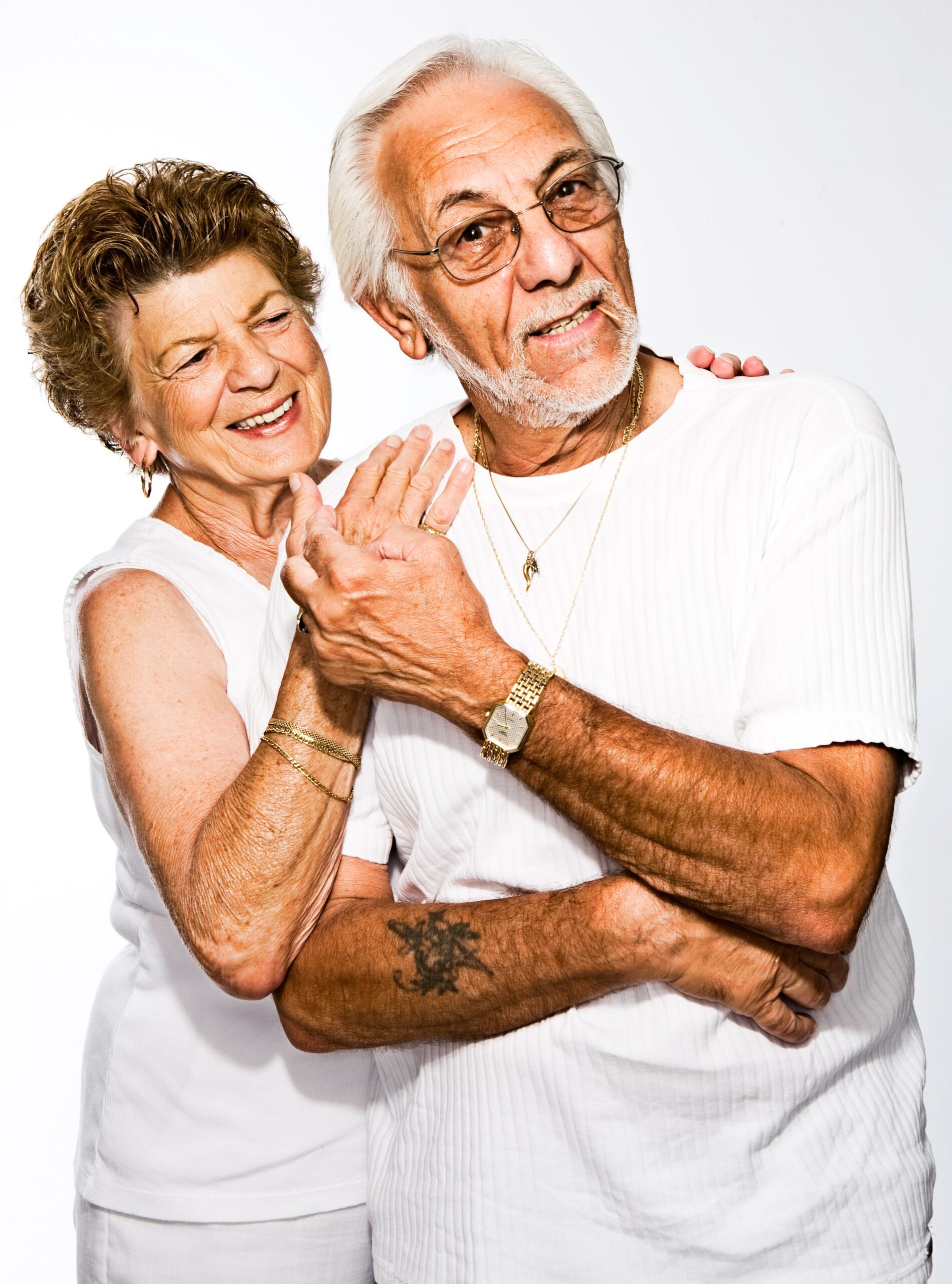 Assisted Living
We understand later in your years you may need more help. You can upgrade from Independent Living to Assisted Living at anytime during your residency. With Your Assisted Living experience you will receive support with activities in daily life, so you can lead the life you deserve. Be at ease knowing when the help is needed we are there to help you on your journey, living in paradise at The Mayan Garden.
Senior Living Rental Rates & Fees
Community Fee: $4,000 USD (one-time fee)

---

Pet Fee: $500 (one-time fee per pet)

---

Damage Deposit: $2,100 USD (refundable)

---

Application Fee per person: $25

---

Lease Agreement Types: 12 month, 24 month, 36 month (Promotional Monthly Rates)

---

Lease Agreement Types: 6 month, 3 month (Standard Monthly Rates)
Cabana: 1 Bed
Fully Furnished
Studio Apartment
Utlities Included
Cable & Internet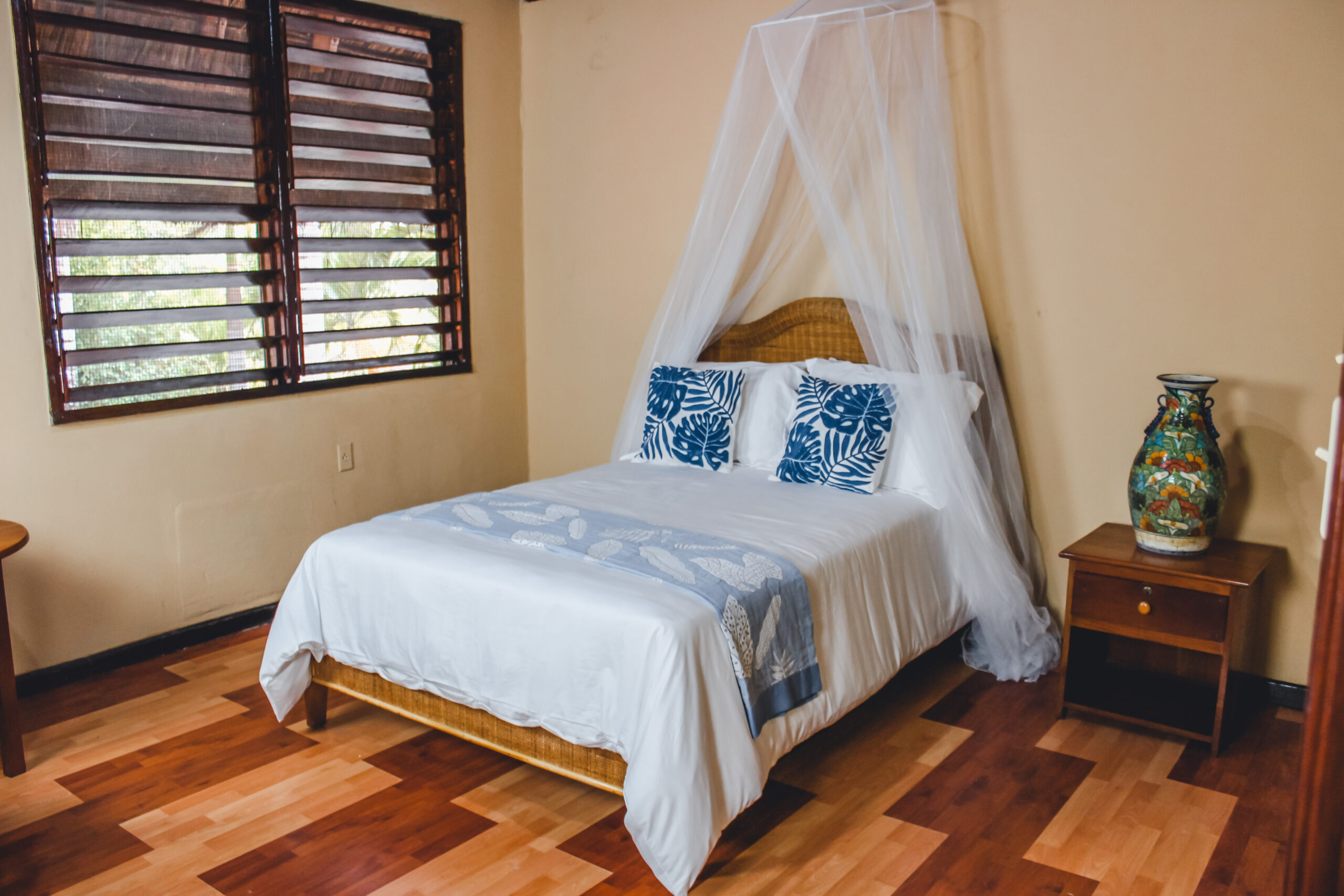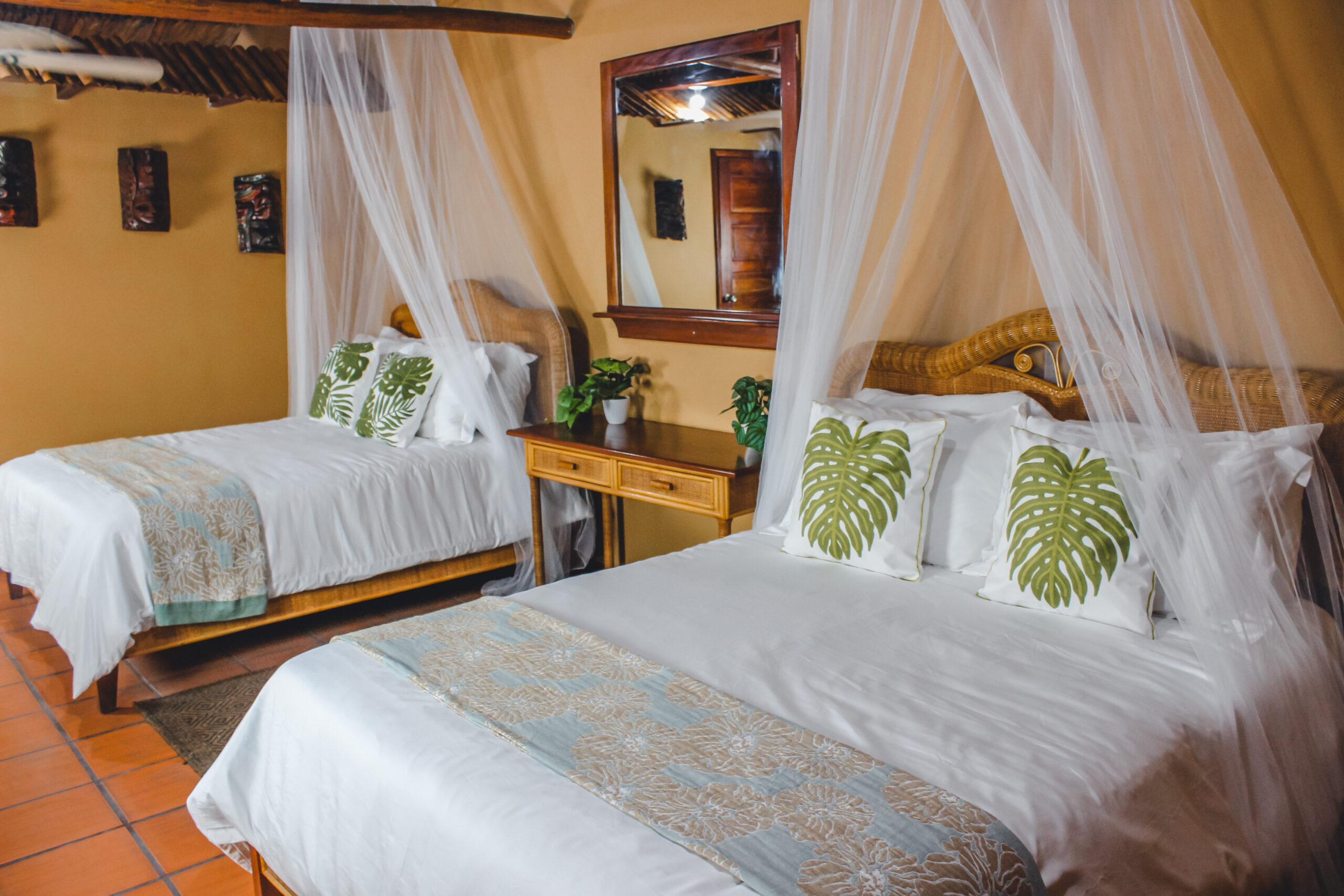 Cabana: 2 Beds
Fully Furnished
Studio Apartment
Utlities Included
Cable & Internet
COMMUNITY INCLUSIONS ALL INCLUSIVE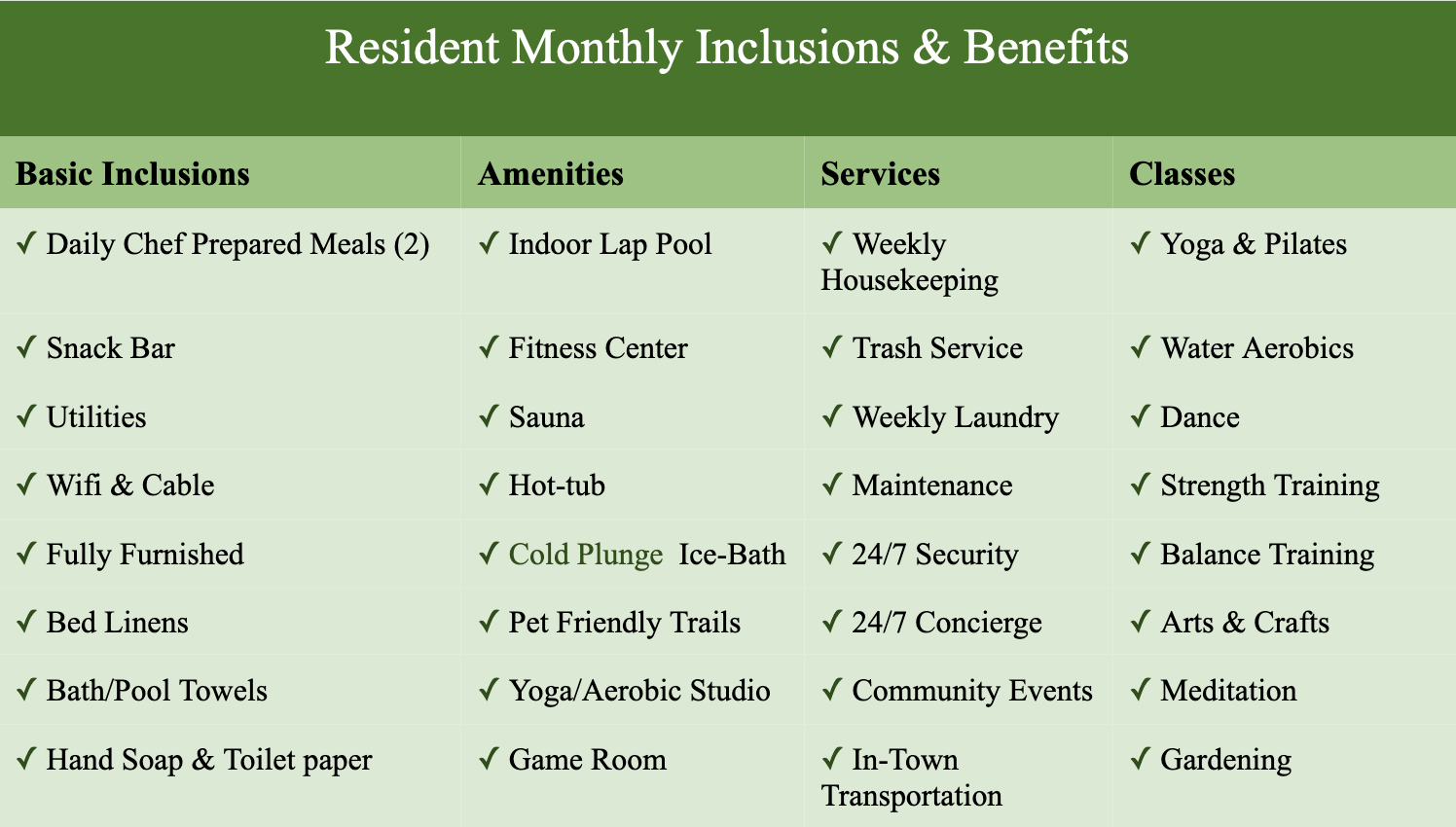 Amenities
Descriptions & Details
Indoor Lap Pool. Our Lap pool is centrally located in our Pool House. You can access the pool between 6:00 am-10:30 Pm. No worrying about mosquitos or rainy days, you can swim at your own convenience.
---
Fitness Center.
Our Fitness center is centrally located. Here you will have access to our fully equipped gym, therapy room, snack, juice and smoothie bar. The fitness center features a variety of equipment such as treadmills, stationary bikes, free weights, and resistance machines. The benefits of the fitness center at the Mayan Garden include improved cardiovascular health, increased strength and flexibility, and stress relief. Additionally, guests can enjoy access to the fitness center at no extra cost, making it a convenient and valuable amenity for anyone looking to stay fit and healthy.
---
Sauna.
Our sauna is centrally located in our Pool House. The dry sauna's high temperature helps relax muscles and increase circulation, promoting the release of endorphins and reducing stress levels. It also aids in detoxification by inducing sweating and flushing out toxins. The sauna's woodsy aroma and soft lighting create a soothing ambiance, allowing guests to disconnect from the outside world and fully immerse themselves in the present moment. After a session in the sauna, guests can enjoy a refreshing cool-down in the nearby cold plunge or take a dip in the pool. The Mayan Garden's sauna offers a holistic and rejuvenating experience that enhances overall well-being.
---
Hot-Tub & Cold PLunge Ice-Bath.
The hot-tub and cold plunge ice bath offer numerous benefits for individuals seeking a relaxing and rejuvenating experience. From reducing muscle tension and promoting better sleep to improving immune function and detoxification, these amenities are an excellent way to promote overall health and well-being.
---
Pet Friendly Walking Trails.
One of its most notable features of The Mayan Garden is the garden and the many walking trails that are pet-friendly. These walking trails allow guests to explore the stunning surroundings with their furry friends by their side.
---
Yoga/Aerobics Room.
The aerobic/Yoga room offers a serene and peaceful environment where residents can participate in various yoga and meditation practices or join a class to improve their mental and emotional well-being. Regular aerobic and yoga exercises can help reduce stress, increase flexibility and balance, improve cardiovascular health, and enhance overall physical fitness, resulting in a healthier and happier lifestyle for Mayan Garden residents.
---
Game Room.
The game room located in the Riverlodger, provides residents with a perfect space for leisure and entertainment. With a pool table, chess, board games, and reading library, residents can spend their free time engaging in friendly competition and socializing with their neighbors. Additionally, the game room serves as a movie night venue, where residents can come together to enjoy their favorite films. This designated area offers a break from the stress of everyday life, creating a relaxing and enjoyable atmosphere for its residents. By having this amenity on-site, Mayan Garden residents can enjoy a sense of community and belonging, enhancing their overall living experience.
---
In-Town Transportation.
This service can help residents who don't have access to a car or prefer not to drive. It also saves time and energy for those who have busy schedules and need to run errands quickly. This is available to residents at no extra charge.
Classes Incuded
Descriptions & Details
Yoga & Pilates. For those who are interested in improving their physical health, The Mayan Garden offers several options. Yoga and Pilates classes are held in the spacious yoga studio, which is designed to provide a calming and peaceful environment. These classes are led by experienced instructors who can guide participants through the various poses and exercises that can help to improve strength, flexibility, and overall wellness.
---
Water Aerobics.
Residents can also participate in water aerobics at the pool house in our indoor lap pool. This class is perfect for those who enjoy working out in the water, and it provides an excellent low-impact workout that is ideal for individuals with joint pain or other physical limitations.
---
Dance.
For those who prefer a more energetic workout, dance classes are held in the aerobics room. These classes provide a fun and lively way to burn calories and get in shape. The Mayan Garden offers a variety of dance classes, including Zumba, salsa, and ballroom dancing. These classes are led by experienced instructors who can teach residents the proper techniques and moves that are necessary to master these dance styles.
---
Strength and Balance Training.
These classes are available in the fitness center and are perfect for those who want to improve their overall strength and balance, and it is designed to provide a challenging workout that can help to prevent falls and injuries.
---
Arts & Crafts.
For those who are interested in exploring their creative side, The Mayan Garden offers arts and crafts classes. These classes provide residents with an opportunity to learn new skills and create beautiful and unique works of art. Whether it's painting, drawing, or knitting, there is something for everyone in our arts and crafts classes.
---
Meditation.
For those who need to relax and unwind, The Mayan Garden offers meditation classes at the yoga studio. These classes are designed to help residents find inner peace and calmness. The yoga studio provides a peaceful and serene environment where residents can disconnect from the outside world and focus on their mental and emotional well-being. The meditation classes are led by experienced instructors who can guide participants through various techniques and practices that can help to reduce stress and promote relaxation.
---
Gardening.
For those who love the outdoors, The Mayan Garden offers gardening classes in its beautiful gardens. These classes provide residents with an opportunity to learn about gardening and to connect with nature. The gardens are lush and well-maintained, and they offer a peaceful and serene environment that is perfect for those who want to spend time in nature. The garden classes are led by experienced gardeners who can teach residents about plant care, landscape design, and more.
---
Boating.
The community also offers boating, which is another great way to explore the river and take in the beautiful scenery. You can go kayaking or take a hop on our relaxing pontoon boat free of charge.
Basic Inclusions:
Descriptions & Details
Daily Chef Prepared Meal. Your monthly rent includes 2 chef prepared meals a day. Our chef accommodates most dietary restrictions, allergies and preferences. We cater to what you enjoy eating and also what is healthy for you. Our Chef is also able to coordinate with any of our dietician dietary plans given to you.
---
Utilities.
Your monthly rent includes your utilities such as electric, AC, and water.
---
Wifi & Cable.
Wifi is available not only in your private quarters, but also all over the property. Cable is also included.
---
Fully Furnished.
Our Cabana studios are fully furnished with 1 or 2 queen beds, wardrobe, bedside tables, bedside lamps, ceiling fans, mosquito nets, small couch, and seating area.
---
Bed Linens.
Beds also include 400 thread cotton bed sheets, comforters and pillows.
---
Bath/Pool Towels.
A set of Bath towels is also included in your bathroom along with a pool towel for your convenience.
---
Hand Soap & Toilet paper.
Never worry about running low on your basic needs, as we will always provide you with hand soap and toilet paper.
Included Services:
Descriptions & Details
Weekly Housekeeping. The Mayan Garden provides a weekly housekeeping service for studio apartments for its residents at no extra charge. This service is a great convenience for those with busy schedules or those who prefer to spend their time doing other activities. Common areas and amenities are cleaned daily and always kept in pristine condition for all residents to enjoy. Overall, the weekly housekeeping service at the Mayan Garden adds value to the living experience and contributes to the overall comfort and satisfaction of its residents.
---
Trash Service. The Mayan Garden provides its residents with a weekly trash service at no extra charge, which offers a host of benefits and convenience. With this service, residents don't have to worry about managing their own garbage disposal, reducing their daily workload and providing them with more free time. Waste is properly managed and disposed of in an eco-friendly manner. This service is a testament to the Mayan Garden's commitment to providing its residents with a hassle-free and comfortable living experience.
---
Weekly Laundry Service. The weekly laundry service provided for residents at Mayan Garden offers a range of benefits and convenience. This service is available at no extra charge, which means that residents do not have to worry about the additional cost of outsourcing laundry services. The laundry service is not only a time-saver but it also allows residents to focus on other important aspects of their lives such as work, family, and social activities. With the service, residents can be sure that their laundry will be washed, dried, and folded to a high standard. Additionally, it eliminates the need to purchase and store laundry equipment, which saves space in apartments. Overall, the weekly laundry service at Mayan Garden is a valuable amenity that enhances the quality of life for its residents.
---
Maintenance. The Mayan Garden provides excellent maintenance services to its residents, ensuring that the property is always in top-notch condition. With this service available, residents can focus on enjoying their living experience without worrying about the upkeep of the property. The benefits of having such maintenance services include timely repairs of equipment, thorough cleaning of communal areas, and effective pest control. Additionally, it provides convenience, saving the residents time and effort from taking care of routine maintenance tasks. With this service in place, residents can be assured that their living environment is always safe, clean and in great condition.
---
24/7 On-Site Security. Residents can enjoy peace of mind knowing that 24/7 security is provided for their safety. With constant monitoring and surveillance, the on-site security ensures that only authorized individuals are allowed entry into the complex, making it a safe and secure living environment. This service offers convenience to the residents, as they do not need to worry about their safety when returning home late at night or leaving or early in the morning. The 24/7 security also helps to prevent crime, making the Mayan Garden a highly desirable residential option.
---
24/7 Concierge. The 24/7 concierge service offers a wide range of benefits and convenience. With this service, residents can enjoy around-the-clock assistance with a variety of tasks, such as package delivery, laundry services, restaurant recommendations, transportation arrangements or simply requiring any kind of personal assistance or even emergency. The concierge can also help residents schedule appointments and make reservations, provide information about local events and attractions, and offer other personalized services to make their lives easier. Having a dedicated concierge on site means residents can save time and focus on their daily activities without worrying about mundane tasks or logistical issues. This service is a valuable amenity that adds to the overall luxury living experience at The Mayan Garden.
---
Community Events. The Mayan Garden offers a variety of weekly and monthly community events to its residents, which provide numerous benefits for the community. These events offer an excellent opportunity for residents to meet and socialize with their neighbors, develop new friendships, and engage in activities that are both fun and educational. The events are optional, allowing residents to participate as much or as little as they like. Some of the events that the Mayan Garden community offers include special guest speakers, which cover a wide range of topics from health and wellness to financial planning. In addition, the community organizes fun activities such as game nights, movie screenings, and group fitness classes to keep residents active and engaged. Educational events such as gardening workshops, cooking classes, and art exhibits are also offered to help residents develop new skills and explore new hobbies. Most weekly events are free of charge, but some special events cost an additional fee.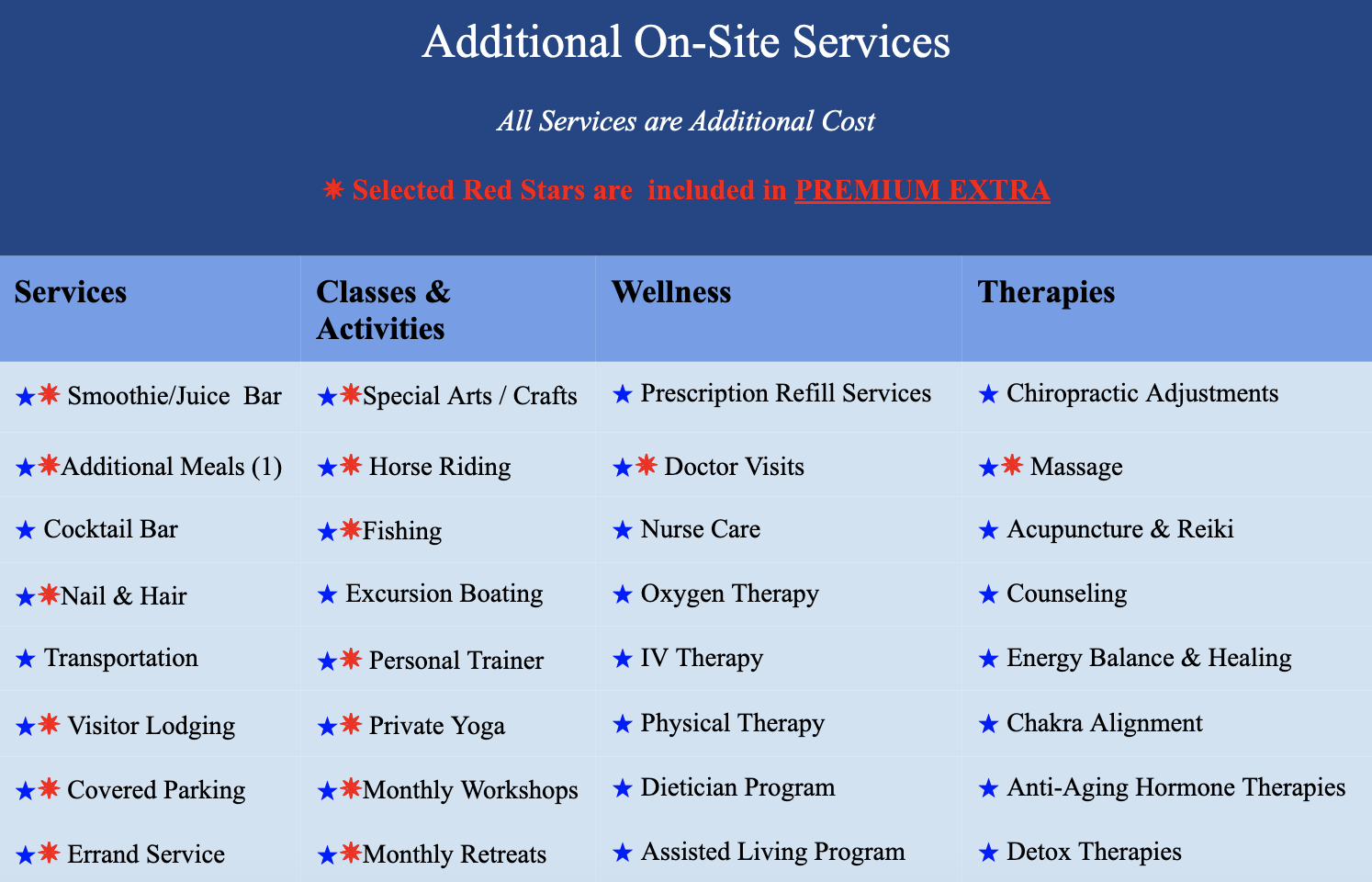 Additional On-Site Services
Descriptions & Details
Smoothie Bar & Juice Bar. The Smoothie Bar offers a variety of fresh fruit smoothies and wide range of juices made from fresh and natural ingredients. All are made to order. Residents can enjoy a healthy and refreshing drink at any time of the day. The juice and smoothie bar especially focuses on nutrient dense recipes, immune boosting all-natural additives such as ginger, turmeric, spirulina, protein, ashwagandha, collagen, moringa, macca, and many other supplements for health and longevity. ✵ For Premium Extra Residents, the smoothie and juice bar is included. Their package includes at least 1 juice or smoothie per day (per person).
---
Additional Meals.
For residents who have larger appetites having an additional meal prepared for them each day is available for an additional charge.
✵ For Premium Extra Residents, 1 Additional meal per day is included in their package (per person).
---
Cocktail Bar.
For residents who enjoy a more indulgent beverage, the Cocktail Bar is the perfect spot. The bar offers a variety of signature cocktails and other alcoholic beverages that are perfect for unwinding after a long day. The bar is staffed by experienced bartenders who are always willing to craft a custom drink based on the resident's preferences. The cocktail bar is open during designated hours in the day.
---
Nail & Hair.
The Mayan Garden offers Nail and Hair service which is conveniently offered directly in your private quarters. Staff are trained and experienced professionals who use the latest techniques and products available in Belize to ensure that residents leave feeling relaxed and looking their best without having to travel far.
✵ For Premium Extra Residents, the nail & hair service is included. Their package includes at least 2 visits per month total.
---
Transportation.
Any transportation farther than the closest town, is a service that is available at an extra charge, but it is a convenient and comfortable way to travel around Belize. Need a trip to the airport or even a quick trip to Mexico? We can help! Visitor Lodging. The Mayan Garden reserves The Riverlodge for visitors. This provides a comfortable and convenient option for visitors who want to visit their loved ones or simply have some friends come visit. Residents receive discounted rates on the visitor rooms in the Riverlodge.
✵For Premium Extra Residents, visitors can stay in the reserved visitor lodging free of charge once a year for up to 3 nights.
Covered Parking. The Mayan Garden also provides Covered Parking for residents who have their own vehicle and prefer it to have shelter. The Covered parking is a small additional fee but ensures that vehicles are protected from the elements. All parking areas are monitored by security personnel, providing residents with the peace of mind that their cars are safe and secure, covered or uncovered.
✵ For Premium Extra Residents, covered parking is included in their package for up to 1 car per person.
---
Errand Service.
The Errand Service provided by the Mayan Garden is an excellent convenience for residents who need help with tasks such as grocery shopping or picking anything up at the store. The errand service is available at an extra charge, but it is an efficient and practical solution for residents who are short on time, have limited mobility or prefer to delegate such tasks.
✵ For Premium Extra Residents, our errand service is included in their package. This service is available Monday-Friday and pertains to the nearest town to complete such errands.
Special Activities & Classes
Descriptions & Details
Specialty Arts & Crafts. Majority of the arts and craft classes offered to residents are free of charge. Occasionally The Mayan Garden may invite specialists or artisans to come and teach their art to residents. These classes provide residents with an opportunity to express their creativity and explore their artistic side beyond the regular art and craft classes already provided. ✵ For Premium Extra Residents, at 2 special arts & craft classes per month, when available are included in their package.
---
Horse-Back Riding. Another popular activity at the Mayan Garden is horse riding. The community has a stable with several well-trained horses that are available for residents to ride. This activity is great for those who love nature and enjoy spending time outdoors. Horse riding takes place in the water buffalo pastures where residents can get a closer look at the buffalo. There are designated hours in the week when horse-riding is available. ✵For Premium Extra Residents, Horse-riding is included in their package for up to 3 times a month.
---
Fishing. For those who love fishing, Residents can take advantage of the fact that we are located right on The New River where a variety of species of fish live. Fishing rods, a boat, bait and a guide are provided for this activity. ✵For Premium Extra Residents, fishing is included in their package for up to 4 times a month.
---
Personal Trainer. For those who prefer a more structured workout, The Mayan Garden offers the services of a Personal Trainer. The trainer works with residents to create personalized workout plans based on their fitness goals and preferences. The trainer also provides guidance and support to ensure that residents are making progress and achieving their desired results.✵For Premium Extra Residents, a Personal Trainer Sessions are included in their package for up to 4 times a month.
---
Private Yoga.For those who prefer a more relaxing and meditative approach to fitness, we offer private yoga classes. These classes are taught by experienced instructors who are knowledgeable about the practice and can help residents improve their flexibility, strength, and balance. ✵For Premium Extra Residents, Private Yoga Sessions is included in their package for up to 4 times a month.
---
Workshops & Retreats. The Mayan Garden also offers monthly workshops and retreats. These events are designed to help residents learn new skills, explore new interests, and connect with others in the community. The retreats typically are focused on wellness and personal growth. They typically involve meditation, yoga, and other mindfulness practices that are designed to promote relaxation and inner peace. ✵Premium Extra Residents, receive 50% off any 3rd Party Workshops/Retreats hosted at The Mayan Garden. For Mayan Garden hosted workshops/retreats, Premium Extra Residents entry/participation is included with their package.
Wellness Ad-on Services:
Descriptions & Details
Prescription Refill Services. This service ensures that residents do not have to worry about running out of essential medications, and their medications are always on hand. It also saves the residents the hassle and expense of traveling to a pharmacy, which can be challenging for seniors, especially those with mobility issues.
---
Doctor Visits and Nurse Care.
residents will have access to medical care whenever they need it. The on-site medical staff is available 24/7 to ensure that residents receive prompt attention, and any medical issues are addressed immediately. This level of medical support offers peace of mind to the residents and their families, knowing that they have access to quality medical care whenever they need it.
✵ For Premium Extra Residents, once a month doctor visits is included. This visit is a basic check-up and consultation (per person).
---
Oxygen Therapy and IV Therapy.
These therapies are essential for residents who are looking for optimal health. No medical issues are necessary to reap the benefits of the rejuvenating benefits of both Oxygen and IV therapy. Our medical team highly recommends any one over the age of 20 to actively get both IV and Oxygen therapy weekly for the most optimal health and prevent disease or illness.
---
Physical Therapy.
Physical therapy is available for residents who require rehabilitation or strengthening exercises. This service is beneficial to seniors who need support with maintaining their physical mobility and preventing falls. The program is designed to cater to each resident's individual needs, ensuring they receive personalized care and attention.
---
Dietician Program.
This program is specially designed to cater to the unique nutritional needs of seniors. As we age, our dietary needs change, and a proper diet can help maintain good health and prevent age-related diseases. The dietician program provides residents with personalized meal plans that are designed to meet their individual dietary needs, ensuring that they receive the necessary nutrients to maintain their health. Our program works directly with our Chef and meal plans provided, to ensure that you will receive the proper meals assigned by your dietician.
---
The Assisted Living Program.
This program is designed for seniors who require additional assistance with their daily activities. Seniors who have been living at The Mayan Garden for a prolonged period of at least 1 year, have the benefit of upgrading to this program. Note that new residents will not have access to this program unless they have been long standing residents. The program provides residents with support and care to help them with tasks such as bathing, dressing, and grooming. The Mayan Garden's experienced and compassionate caregivers provide personalized care to each resident, ensuring they receive the care they need to maintain their quality of life.
---
Massage & Chiropractic Adjustments.
The Mayan Garden is committed to the wellbeing of its senior residents, which is why it offers a range of therapeutic services including massage and chiropractic adjustments. Massage therapy involves the manipulation of soft tissues to enhance relaxation, reduce stress, and promote overall health. On the other hand, chiropractic adjustments involve the manipulation of the musculoskeletal system to alleviate pain and improve joint mobility. These services have been shown to be beneficial in managing various conditions associated with aging such as arthritis, back pain, and circulation problems. By providing these services on-site, the Mayan Garden helps its senior residents maintain an active and healthy lifestyle while also promoting physical and mental wellbeing.
✵ For Premium Extra Residents, 4 massages per month are included in their package total.
---
Acupuncture & Reiki.
Acupuncture and Reiki are holistic practices that focus on balancing the body's energy and promoting healing. Acupuncture involves the insertion of thin needles into specific points on the body, while Reiki is a form of energy healing that uses gentle touch to promote relaxation and balance. At the Mayan Garden, senior residents can benefit from these services through experienced practitioners who provide personalized treatments. These practices have been shown to improve a range of physical and mental health conditions, including chronic pain, stress, anxiety, and insomnia. By incorporating acupuncture and Reiki into their wellness routine, senior residents can experience a greater sense of overall well-being and an improved quality of life.
---
Counseling.
The Counseling services provide residents with emotional support and guidance, helping them manage any psychological or emotional issues they may be facing.
---
Energy Balance & Healing and Chakra Alignment.
This service is offered at the Mayan Garden and is designed to promote overall well-being and health. These services are based on the principles of ancient healing practices, which focus on promoting balance and harmony in the body, mind, and spirit. These practices have been found to be effective in reducing stress, promoting relaxation, and enhancing overall health.
---
Anti-Aging Hormone Therapies.
These therapies are available after a full consultation from one of our monthly doctor visits. The Doctor, who specializes in preventive medicine and anti-aging, will give a specific prescription that may encompass the use of Human Growth Hormones, Testosterone, and or Stem Cells. Patients can expect a slower aging process, noticeable in their energy level and bodily health. They may also feel many other benefits relating to their health on an individual level.
---
Detox Therapies.
These therapies are for liver, kidney, and parasites. The Mayan Garden recognizes the importance of these therapies and offers them to its residents as part of its wellness program. These detox therapies involve the use of natural ingredients and techniques such as herbal supplements, and a doctor designed program to help eliminate toxins and improve organ function. The benefits of these therapies can include improved digestion, increased energy levels, reduced inflammation, and enhanced immune function. By offering these services, the Mayan Garden is helping its senior residents to maintain their health and vitality, and enjoy their golden years to the fullest.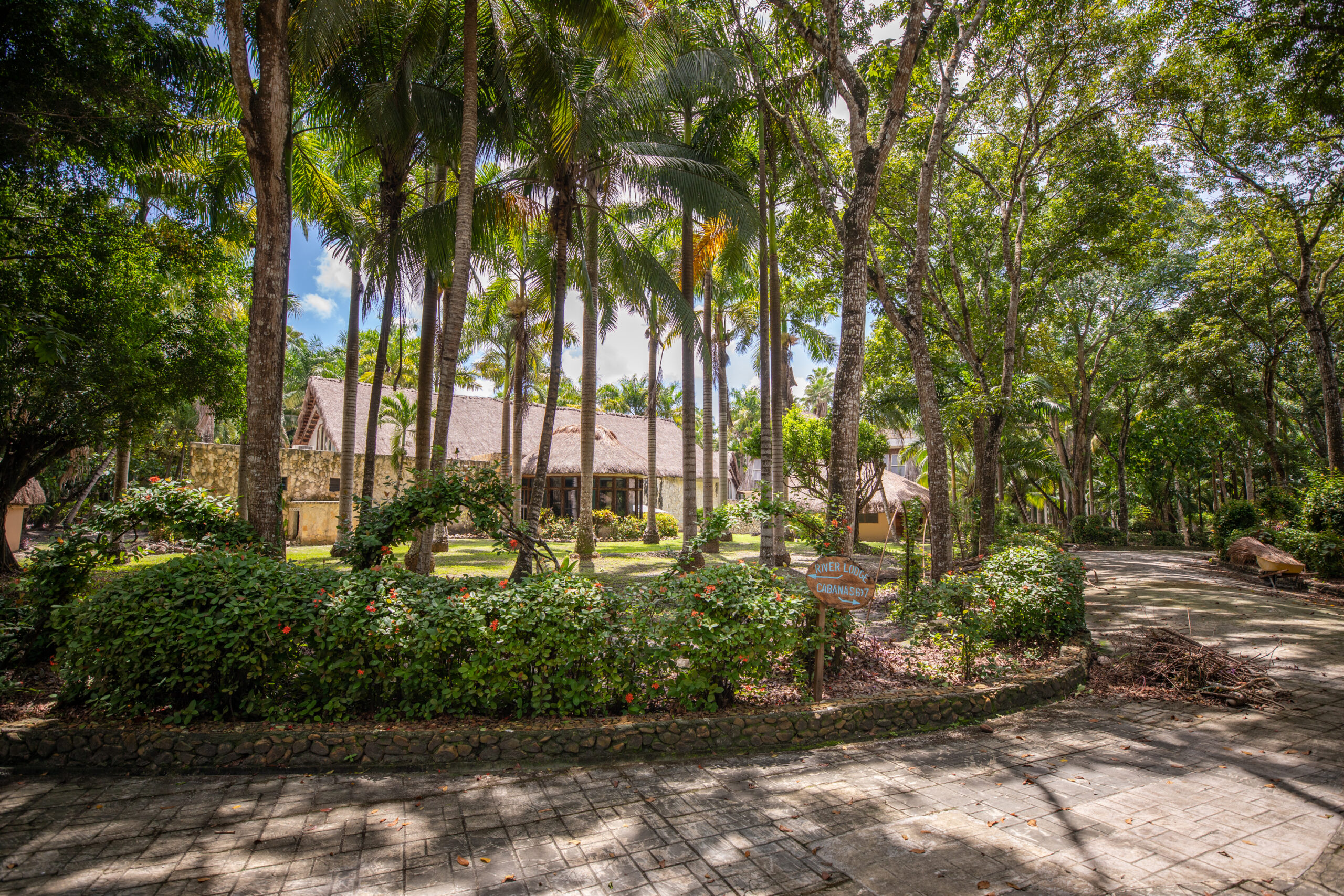 Move in by 2024!
The Mayan Garden will be available for New Move ins by 2024
We've made it our mission to provide a unique senior living experience that provides our residents with the best in hospitality and care, so they can live their story in a beautiful, meaningful way. From our directors and care managers to our housekeeping and kitchen team, we think of every team member as a caregiver, part of a dedicated family that's committed to making a difference in the lives of others.
For immediate questions: residents@themayangarden.com
+1 337-426-0131
Retreat to Paradise
We provide all the comforts and liberties of home with the added luxury of a full-time team at your service, so you can make the most of each and every day. If you're an active senior who wants to elevate your lifestyle, our independent living option can offer you a dynamic, engaging environment that caters to your needs and preferences.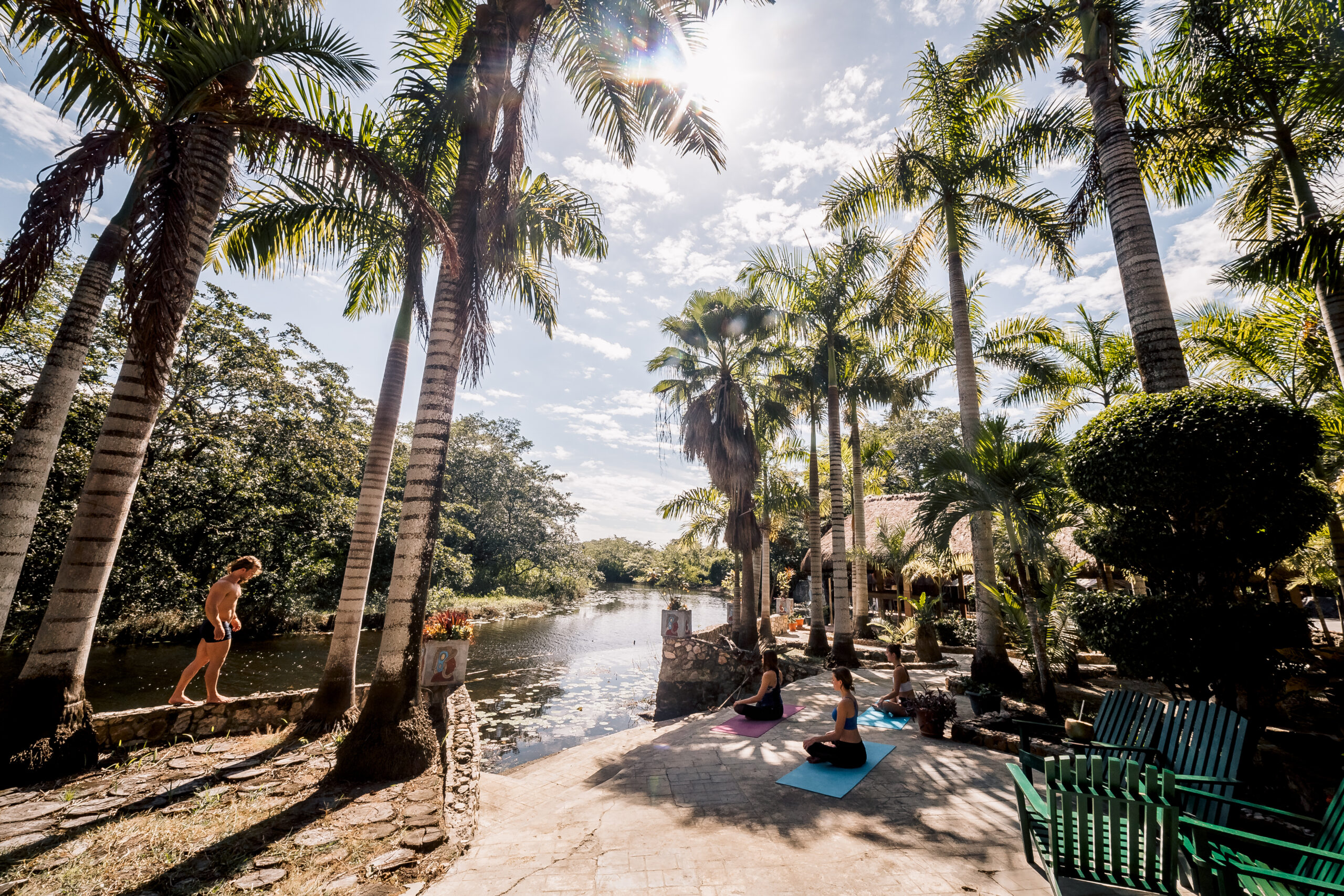 Easily Aquire your Belize Residency/Citizenship
Many expats opt for the Belize Retired Person's Incentive Program (QRP). This program provides special residence status to those who are accepted. QRPs can come and go as they please. Note that you can include your family in your application, with additional fees. QRPs are allowed to bring their personal goods into Belize, during the first year of residence, duty free. That includes a vehicle, boat, and plane..